Welcome to

Runcorn Rockets Basketball Club
We are a "not for profit" club that is part of the South West Metro Basketball association who has teams known as the "Pirates".
The emphasis is on having fun and learning to play & enjoy the game of basketball. Our teams have representative players, skilled players and beginners. We welcome all players.We support those who are beginners that just want to play a team sport and enjoy themselves to supporting those that are serious and want to develop into a path to representative level Basketball.
Registrations for 2021 opening soon.
COME FOR A FREE TRIAL TRAINING SESSION - please book your trial session by emailing runcornrockets@gmail.com

New players are most welcome, for an enjoyable experience we place players in teams that best suits their ability and level of experience.

(LIKE US ON FACEBOOK: @runcornrocket / FOLLOW US ON INSTAGRAM: #runcorn_rockets)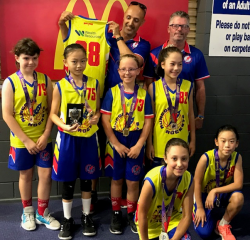 In 2020 in addition to our normal programs Runcorn Rockets will be working with Runcorn State High School Basketball excellence academy. Runcorn State High School offers a basketball academy program for grades 7 - 12 catering for all skills levels. Contact the Baseketball Progam manager Mr Ben Brown bbrow131@eq.edu.au for enrolment information or more details.
For enrolment details about Runcorn Rockets please contact runcornrockets@gmail.com

Please register on-line, if you need help to register, please contact us via email.

Training Times - Season 1, Term 4 2020 - Commences from 5 October