Training Info
Welcome to Season 1, 2020 - due to Covid-19 Season 1 continues through until December 2020
The first 3 weeks of the season are Grading games (now completed). Players are put into teams and play games against the other clubs. The team they are put into in the first week will have a Team number. This will be organised at their first training session. You can then click on Team App to find your Childs team number and click through to find the Game time for that week.

The Grading games help the coaches determine the ability and level that each player should be playing. In this 3 week time frame, players can be changed from teams to suit their age and their ability. Eg. If your child is a beginner, they will not be put into a Gold division team. Teams are finalised on the 3rd week before the 1st round of the official competition.
To know which age group you belong in, simply identify how old you/your child is turning in the next calendar year.


Your child will have training every week and a game every week unless notified that courts are unavailable due to school events. An email will be sent notifying you of this.

There are no trainings or games in the school holidays.
2020 Basketball has been heavily impacted by the Covid-19 pandemic.
The season was halted after Round 7 - 13/14 March, and recommences on 17/18 July.

This year, all age groups will remain even and this one (1) season will finish up with Semi Finals and Grand Finals in November/December, as originally planned:
FNYL GOLD, FNYL PURPLE and 18 & Under Boys Semi Finals - 6 November
FNYL GOLD, FNYL PURPLE and 18 & Under Boys Grand Finals - 13 November

FNYL RED and Under 16 Boys Semi Finals - 27 November
FNYL RED and Under 16 Boys Grand Finals - 4 December

ALL Under 12 & Under 14's Semi Finals - 28 November
ALL Under 12 & Under 14's Grand Finals - 5 December

Last games for ALL Under 8's and Under 10's - 28 Novembe

Season 1, Term 4 2020 - Training commences 5 October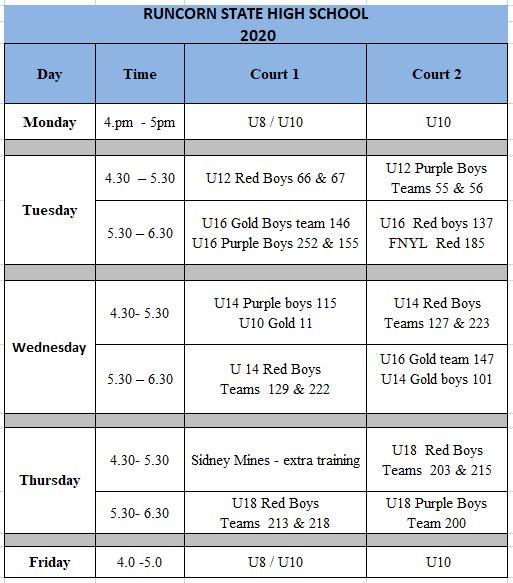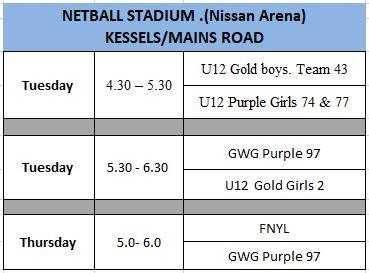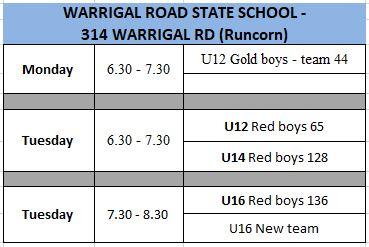 "Together WE are Stronger"